Fat Moon, Creative WordPress Photography Portfolio Theme
For any photographer or creative, FatMoon is the perfect Word Press web template. The beauty of the theme is that it allows you to showcase your best work all in a sleek and sophisticated design. You can decide what pictures you want your customers or viewers to see when they visit. You can easily move them around. Get creative! Get fancy! This is the perfect template to show off all of your hard work.
The FatMoon template is invaluable to photographers or people who want to showcase pictures as the main focus of their website. You can easily combine both pages and sliders to create a unique website that fits your personality and purpose. Whether you want an entire page of pictures, or just one picture blown up on the screen as your homepage, with FatMoon you can easily do it.
Any portraiture-based business has to have an online presence. Having a tool like this template is the perfect way to showcase your brand. The value to a web template this easy to maneuver and design is that as you create new works of art, you can easily swap them out. Let's say you have a featured picture or item every week. With a few drag-and-drops you can alter your website to make any changes needed. In fact, any aspect of the template can be modified via the easiest of steps.
The beauty of Word Press is that it's for people with little- to no programming or web design experience. It's easy and straightforward interface make it the perfect tool to set up your website for you. All you have to do is find the right template and get to work. Plus Word Press has a plethora of extra add-ons and plug-ins that can help you make the most functional website possible for your business.
The responsiveness built into the template also is going to offer you a great value. Think of your visitors who can click on different placeholders and immediately be taken to the cost of the item, details of its creator or any other information you want to share with your market. Even if you are a demanding user who alters your brand constantly, this is the website that can grow with you and make you look great!
On top of its ease of use, the template comes with 6-months of customer service. That is plenty of time to get your website up and running. It also gives you time to troubleshoot any problems you have and ask customer service to help you fix them. It's a great design at a cost-efficient price. Test out FatMoon web template and you'll love having a website that is great looking and shows off your creations perfectly!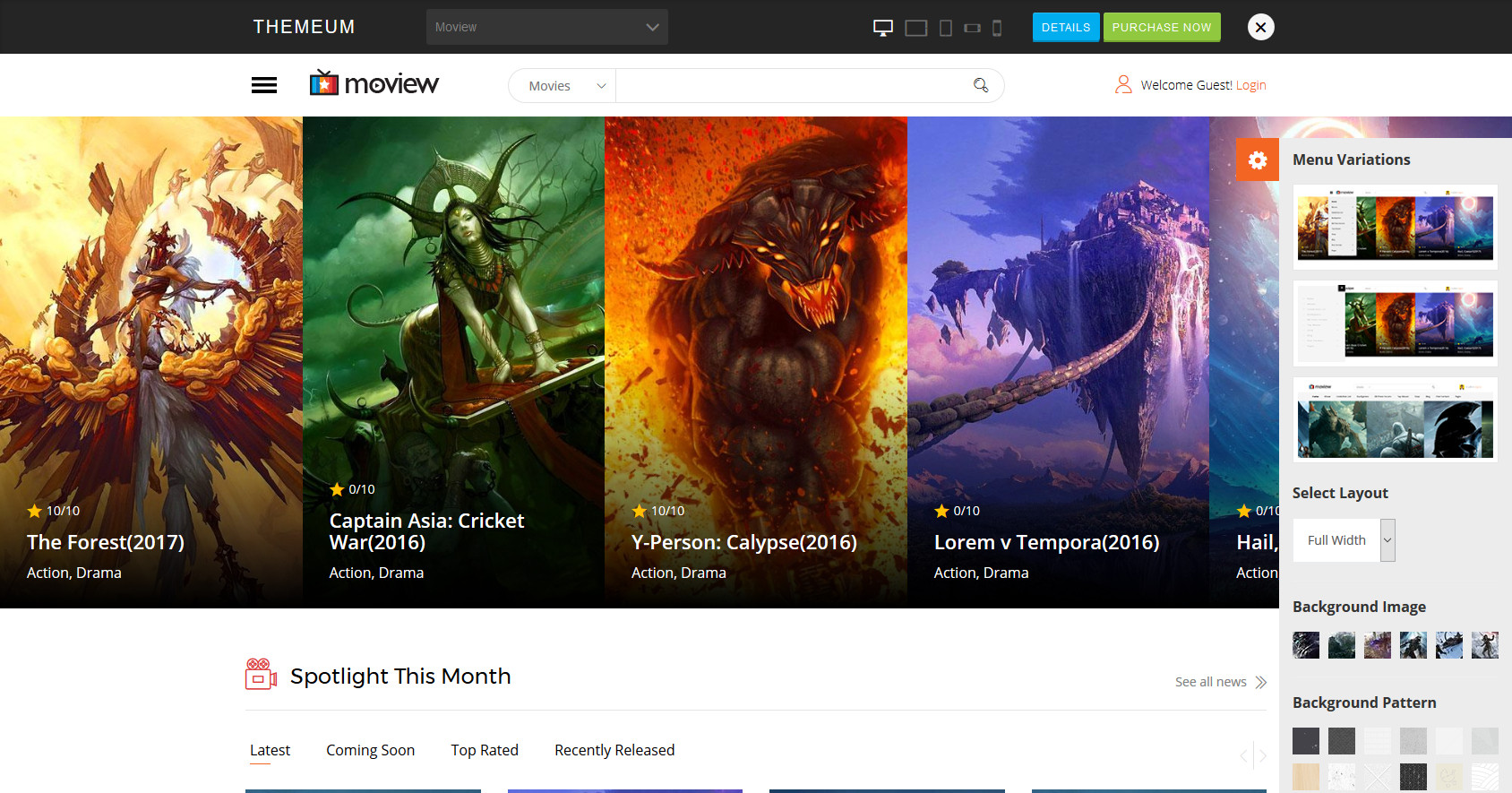 A new, attractive and easy to use movie theme for WordPress, this is called MovieW, by Themeum.
Moview Theme for WordPress 4.5+. Have you ever wanted to create a website similar to IMDb, Rolling Stone, CinemaBlend, TMDB, Rotten Tomatoes or NDTV Movies. Using Moview theme with suggested extensions allows you build movie database with reviews for new and recent movies in theaters, DVD and Blu-ray releases, and film classics. Your site can be a place where everyone goes to discover new movies, video games, television shows and music albums.
MovieW is responsive, it's BuddyPress ready, it's lovely and talented, it's award winning, it's walking the red carpet in style.  Custom backgrounds, Google fonts, boxed or full width layouts, whatever you want, MovieW could help you achieve it.
---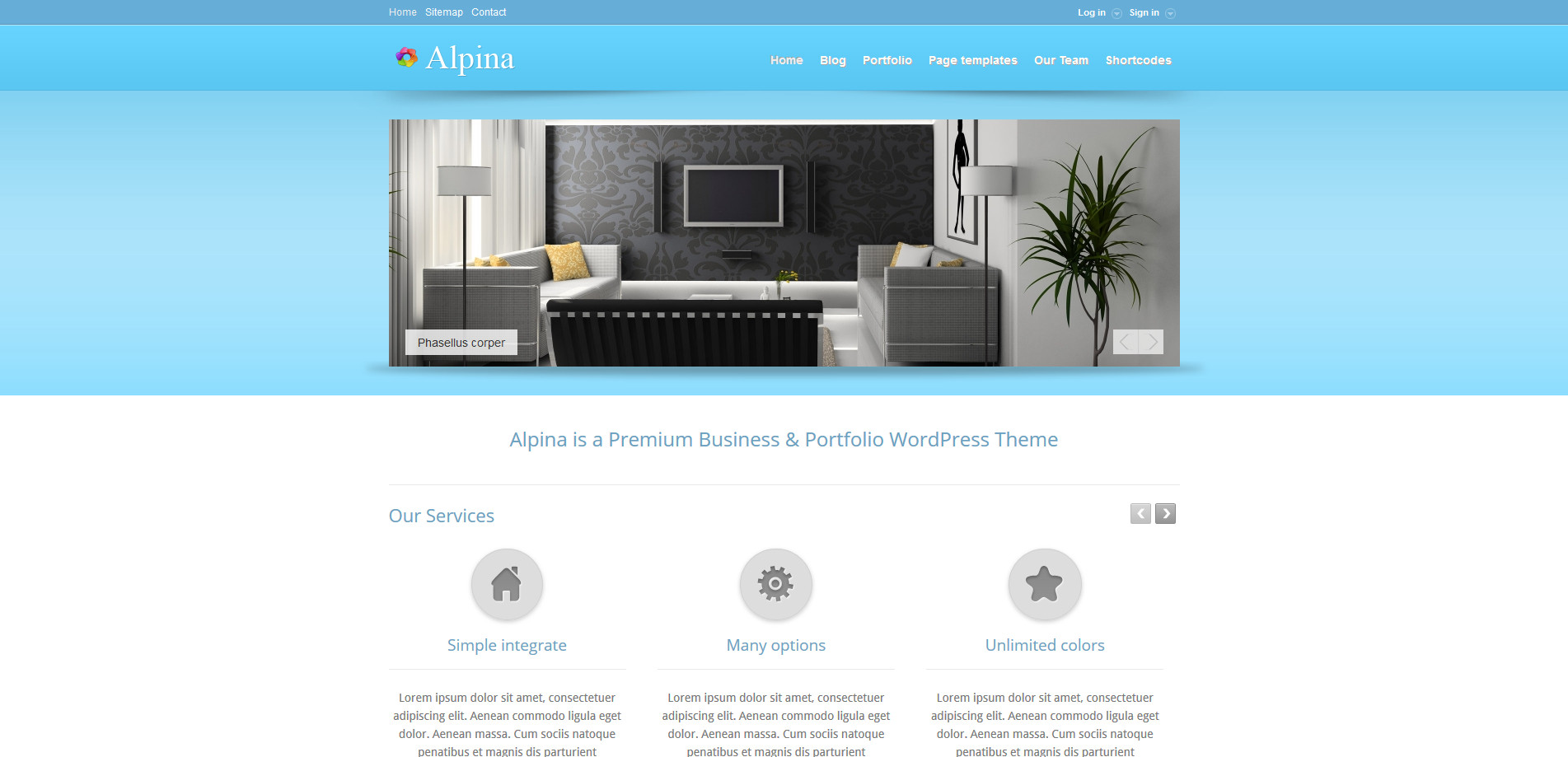 Simple and sort of dated looking, this theme is called Alpina.  I've removed it from all collections because I really don't recommend it anymore, but I'm leaving this review here so I don't get dinged by Google.  Looking for an actually nice looking corporate style theme?  Check out this collection.
The main advantage of this theme is fully customizable theme colors, from theme options panel!  Also, the content of the main page is a custom, and is formed using large amount of theme shortcodes (examples of the main pages in the documentation) that allows you to adapt the theme for yourself and make it completely unique!  In the theme a lot of settings, which you can easily customize the theme, as you need, also documentation and support attached!
Welp, we'll be back again soon for more good stuff.  Until then, so long.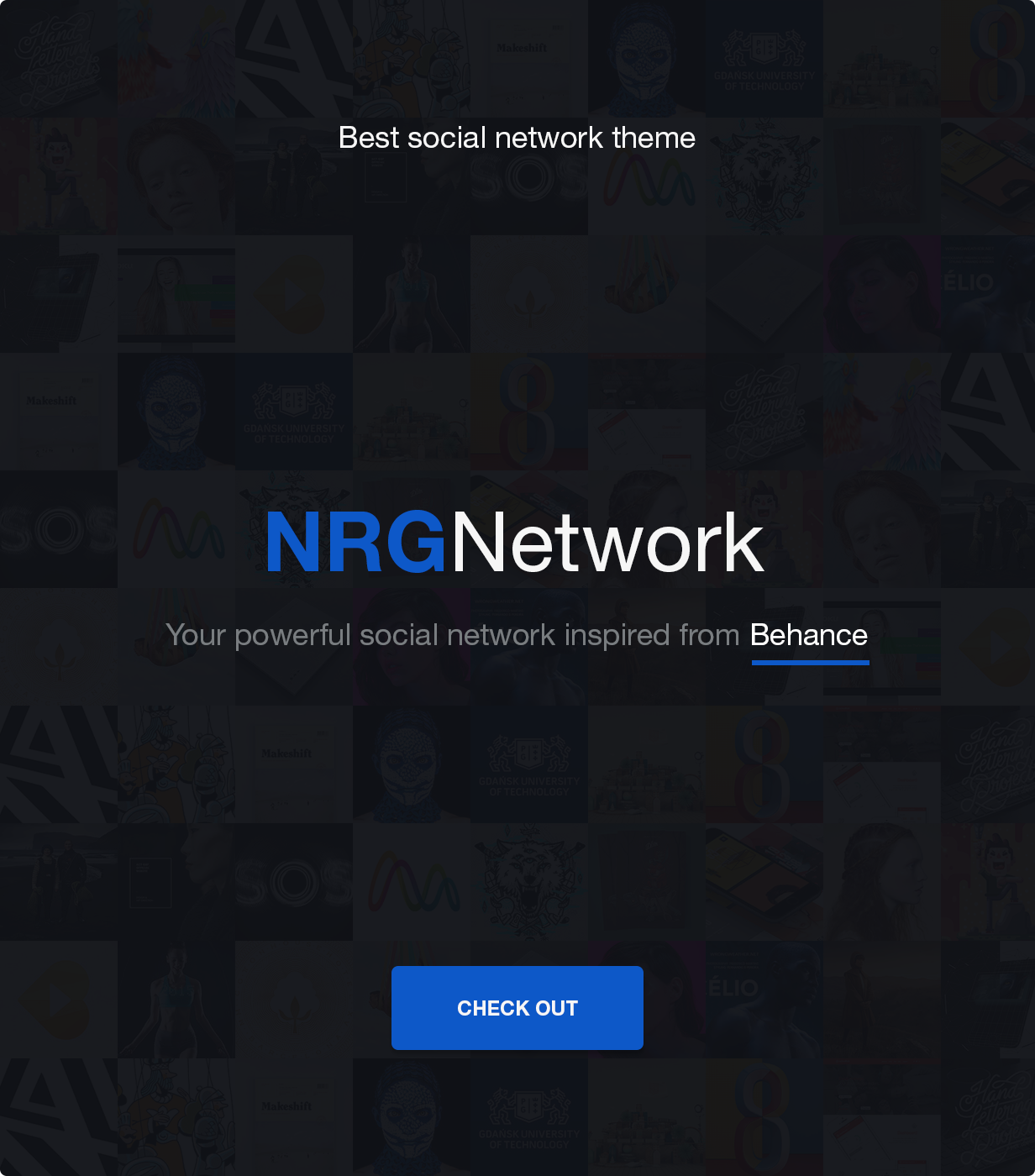 Social networking sites only work if they are user-friendly, attractively designed, and have plenty of positive traits that people want. When you choose the NRG Network theme in conjunction with the powerful WordPress plugins BuddyPress and bbPress, you can deliver on every promise. Site visitors can sign up easily with a new user name and password or by using their Facebook account. BuddyPress offers many specific addons so you can customize your website to be the perfect solution for either a diverse group of socializers or a unique niche group.
Packaged with NRG Network theme is Visual Composer, the ultimate drag and drop page builder plugin that usually comes with a premium cost. Revolution Slider is another premium option that allows you to create dynamic slideshows with attention-grabbing graphics or videos. If you do not wish to build site pages from scratch, NRG comes complete with a collection of pre-made templates to help you launch your new social network more quickly.
For additional bbPress and BuddyPress themes, try this collection.