Empire, Free WordPress Personal Blog Theme
Empire is a completely free WordPress blog theme, simple enough to look at, but it packs enough features to keep any blogger happy.  This simple, modern theme is completely free, it boasts several layout choices and much more.
Empire is a free, responsive theme for your WordPress blog created by ThemeIt. It allows your blog to adapt and adjust to the device your viewers are using – whether it is a smart phone, a tablet, or a laptop. It is a retina ready theme, which enables your WordPress blog to look sharper and have better resolution instead of presenting a blurry and pixellated view to your audience, especially when they zoom in and out of your WordPress site. This theme can be installed easily and is best for food and lifestyle blogs, but it could also be customized to fit your liking.
Some of its features include:
A clean and bold design perfect for those who want a simple blog layout but also want to give a good impression to the audience.
A switch option for the sidebar, allowing it to be disabled or enabled on the homepage, archives, or in a single post.
A responsive design great for any device.
A selection of color options for the WordPress site to cater to users' different tastes.
Contains major browser compatibility, allowing users and viewers to look at the blog content in good quality, no matter what browser is used.
Featured posts are placed in a beautiful and creative slider.
The theme has 3 useful promo boxes to highlight the ads featured in the user's blog, allowing higher chances of conversions from the audience.
A variety of theme options powered by the WordPress customizer to allow quick and easy blog design changes.
Some custom widgets, including a customizable about me section.
An Instagram widget plugin is also included either in the sidebar or the footer (depending on the user's choice) of the blog.
A customizable option for the user's latest posts, and a customizable social icon for all of the blog owner's social media accounts.
A support for Contact Form 7 plugin to manage the user's different contact forms.
A translation ready feature for different viewers around the globe.
The theme is SEO optimized to help promote the user's blog in different search engines like Google, Yahoo, or Bing.
Our theme documentation is also already included in the purchase.
A 'share blog posts' option to easily post the user's blog content in different social media platforms and other websites.
A Love Post System instead of the usual like button for a more unique and creative look.
---
These are just are just some of the features Empire has to offer. Check out the live preview to explore the theme even more and see the many different features for yourself. For any concerns or questions, just leave them in the comments section. You can give your ideas and suggestions for the next themes, or share your opinions on the features offered in the previous themes.
Note that this theme could not be installed in the WordPress hosted site. It can only be used for the user's own self-hosted WordPress site.
---
While we think Empire is a fantastic portfolio and blog theme, it might not be exactly what you've been looking for.  If you want more inspiration, checkout our collection of WordPress minimal themes, personal blog WordPress themes or even portfolio WordPress themes.
Empire isn't the only free theme we're proud to offer.  Take a look at Silverbow for more amazing free goodness.
Xin Magazine, Free General Purpose WordPress Magazine Theme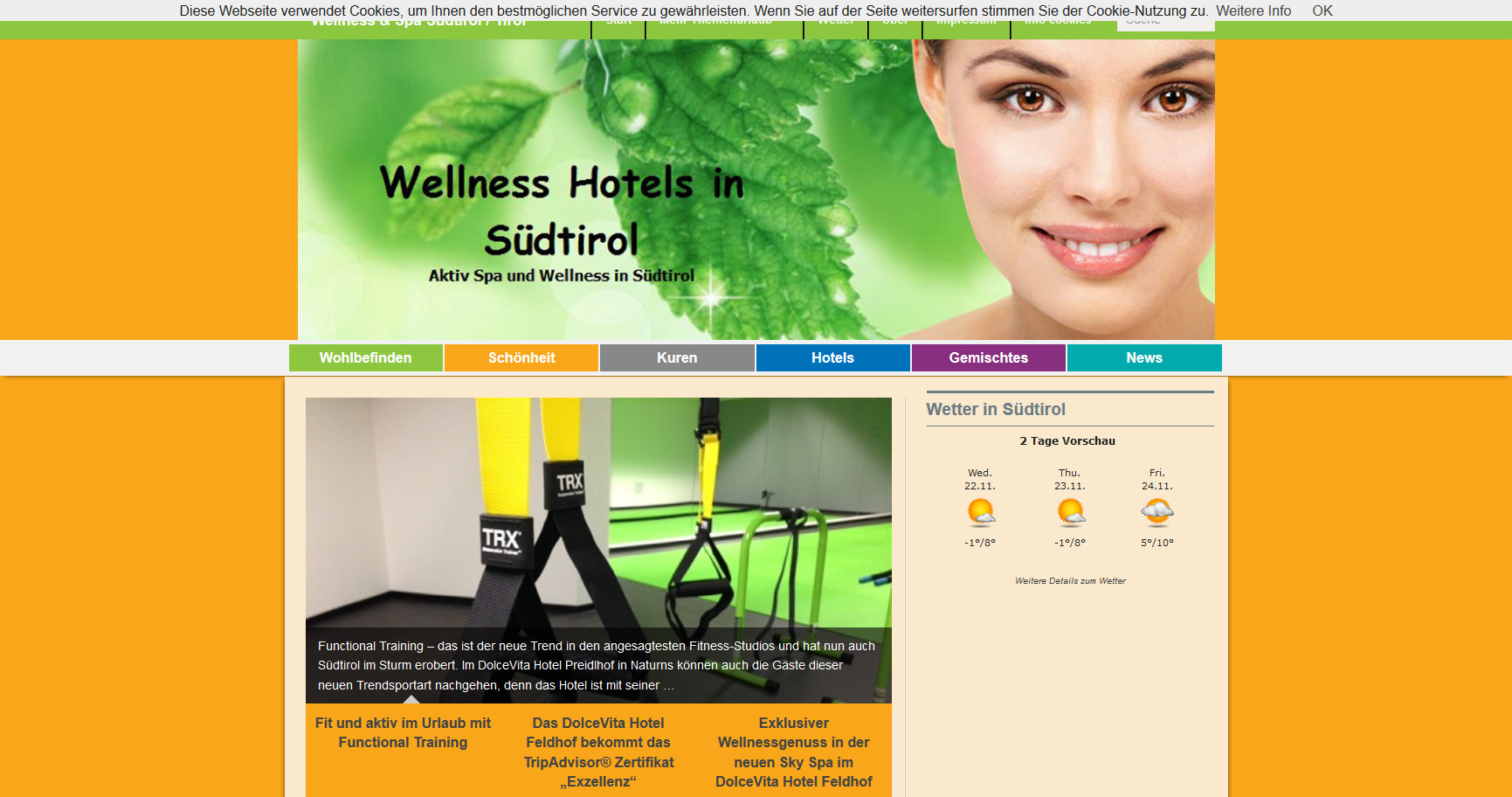 Hey folks, if you're looking for Xin Magazine, I'm afraid we've got some bad news.  We've decided to retire Xin Magazine and we're no longer supporting it.  Just so we don't leave you hanging, you can Download Xin Magazine theme here.  Xin is bug free, it's still compatible with everything you could want to add to it and it still looks great, but we're moving on to bigger and better projects.
If you need help, we'll try our best to answer any questions you may have about Xin, but we're sort of moving on to some other great themes.  Here is a look at some of the other themes we offer.
But in the mean time, we've developed several new WordPress Themes you may be interested in.  Check them out, we hope you find something you like.  Keep in mind, each one of these themes is perfectly responsive, fast loading and 100% GPL licensed, just to keep things nice and simple.  There's nothing our free themes aren't great for, so we hope you enjoy them as much as we enjoyed creating them.  If you happen to use one of our themes, we'd love to have a look at what you've done with it.
Anyway, that's enough introduction, on with the free themes!
Blue Jay
---
Silverbow
---
King
---
Quartz
---
Mercury
---
Montana
---
Empire
---
So, that's what we have to offer so far, but check back often, we're constantly adding new stuff.
If you'd like more information about all of our free WordPress themes, you can check out the full descriptions right here.
We'll be back with more incredible themes soon, so stay tuned for a lot more.
Voyage, Free Travel Magazine Theme for WordPress
Well, if you're searching for the Voyage Theme, we've decided to retire it and we're no longer supporting it.
But, hey, since you're here…you can Download Voyage WordPress Travel Theme.  We'd love to help you if you run into any technical issues with Voyage, but we may not have the time to get to everyone quickly, so please be patient.  However, we've developed several new WordPress Themes you may be interested in.  Check them out, we hope you find something you like.
We're into a very simple, minimalist style that I thing is good for portfolios, travel blog sites, personal blogs about your experiences, food blogs and simple shops.  No, I don't think our themes are particularly suited for big online retailers, but if you're selling simple products, you might really be intrigued by some of the things our WooCommerce ready themes have to offer.  We've licensed all of our WordPress themes as 100% GPL themes, which is what the good folks at WordPress intended.  We're excited to offer you the ability to do anything you want with these themes.
Blue Jay
---
Silverbow
---
King
---
Quartz
---
Mercury
---
Montana
---
Empire
---
Silverbow, Free WordPress Blog, Portfolio and WooCommerce Theme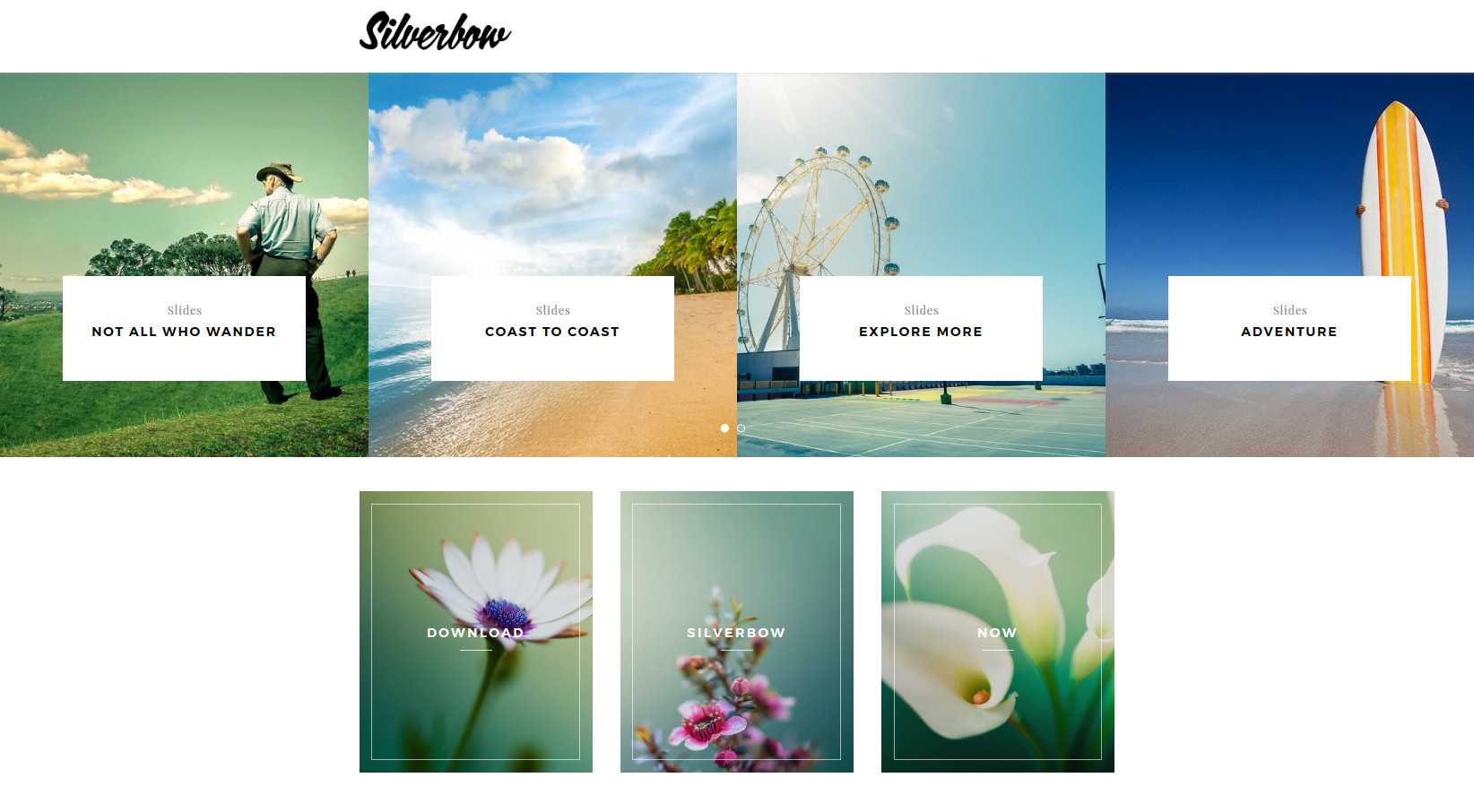 Silverbow is a free minimalist blog theme from right here at themeit.com – and you all know that free is a very good price.  Silverbow is our first free theme, and we really hope you enjoy it.  Silverbow offers a delightfully simple, clean, modern and minimalist layout and it's an incredibly simple theme for beginners to use, because you can get this theme set up and running in almost no time at all.   Feel free to download it and install it.  If you'd like to see the documentation for Silverbow, just scroll down below the links.
Oh wait, I almost forgot, this item is licensed 100% GPL.  Open source, baby!  For more open source, GPL licensed WordPress themes, check out our collection.
More Silverbow features:
Classic Minimalist Design
Full Integration With WooCommerce
Responsive, Fluid Design
Four Blog Layouts
Custom Widgets
Compatible With All Major Browsers
Custom Post Formats For Audio, Video, Gallery and Standard Posts
Theme Options Via The WordPress Customizer
---
Silverbow WordPress Theme
In the world of blogging, content is always king; but applying the wrong type of theme to a WordPress account can easily distract a reader from seeing what's important — what you've written. And this is why there are themes like Silverbow that aim to provide you with a beautiful, attractive blog site but simple enough so as not to divert the visitors' attention from your articles.
The Silverbow WordPress theme is a minimalist, WooCommerce ready blog theme that is easy to install and apply to WordPress. The standard layout comes with blog images and a white and grey color scheme that you can easily modify to make into your own. The live customization feature of Silverbow makes this possible, not to mention easy to accomplish.
Silverbow is fast to load, which makes it more enticing for your visitors. Also, there are numerous features that you will definitely benefit from when it comes to the development side of the equation. It is extremely important for any WordPress theme to be easy to install and manipulate based on what the blogger, in this case yourself, needs.
Here are some of the features that you can expect when you utilize the Silverbow WordPress theme:
Compatibility with multiple browsers – make sure that your blog is accessible to more people by being functional on different browsers from Opera to Edge
Compatibility with WooCommerce software – enjoy a user-friendly shopping feature where you can make an on-page store to sell unique merchandise from
High-resolution display – appeal to your readers with beautiful images that complement your well-written blog articles
Widget functionality – increase the ease of navigation on your page with direct links to important pages such as the About Me page or your social media assets
Multiple preset layout options – start working with preset layouts not only for your homepage but article archives as well
Customization function – change colors and edit other site elements to make your blog page unique
Multiple post format support – work not only with standard text but with images, video files, and audio files as well
Promo box feature – highlight new articles or special promotions on merchandise with 3 promo boxes available on the main page of your blog
Social sharing function – make your articles easy to share by having quick sharing links to Facebook, Twitter, and the like
Child theme support – develop modifications for your blog without having to alter the parent theme
Contact form support – be available to your readers via the on-page contact form
Translation support – have your articles translated into different languages, when needed for expanded readership
Logo upload feature – improve your branding efforts by uploading your distinct logo on the header or footer of your blog page
SEO optimization – see to it that you are found online when you publish articles on WordPress; with this optimized theme, all you have to do is work on simple tagging and keyword usage to be found on the major search engines
Want a fast theme?  Well, you're in luck.  Silverbow is among the fastest themes around and we're working continuously to improve the site load times.  Here's where we're at right now.  (We don't even have a CDN, haha)
Simple, minimalist, but highly effective, the Silverbow theme is worth considering for your blog site.  Download it for free with the link below.
---
---
Thanks for downloading Silverbow, let's get started!
After installing the .zip package and activating Silverbow, you'll want to style your homepage.
To get a look that is close to the demo site, click on Appearance>Customize
Select Theme Options>>Featured Area Settings.
Click Enable Feature Slider and select how many slides you'd like to show.  You'll need to select your post category to show slides from the same category, so I created one just for the slider called…slides.  Creative, right?  That makes it easy to keep track of what you're doing.  So once you have your featured slides set up, you'll want to add the promotion box images.
Still under Theme Options, click on Promo Box Settings.  You can upload images and type in titles directly into the three boxes, even add a URL to each one as I've done in the demo.  It's just that easy.
Most of the rest of the adjustments you can make are pretty much standard WordPress features, like changing the number of posts on the front page and so on.
We'll keep this page updated.
While we think Silverbow is a fantastic free portfolio, WooCommerce and blog theme, though we know it might not be exactly what you've been looking for.  Hey, everybody's taste is a little different, right?  Well, that being said, if you want more inspiration, checkout our collection of minimalist WordPress themes, WordPress personal blog themes or even WordPress portfolio themes.