For companies that specialize in health, beauty, fitness and overall wellness, this Yogi WordPress theme provides the professionalism and attention to aesthetic detail that would best serve customers and clients. Take time to explore all of the documentation that comes with this theme or peruse the interesting screenshots and see a live demonstration to get a feel for all the different features and elements that can be included with a Yogi theme build. The developers also run and informative newsletter you can subscribe to.
Here is what the developer, NooThemes, has to say about Yogi.
Yogi is clean and delightful theme for any event, spa, wellness, fitness and health beauty training related website.

Designed specifically for a yoga center, included 4 custom post types: class, trainer, testimonial, event and tons of shortcode and widgets, its clean design and unique elements can softly enlighten up your mind just like when you sit down and practice some yoga poses. There is no limit to a niche, of course. Yogi can fit in any event, health, spa, dance class, or other beauty related website, just little work needed and imaginative you.

Extended for yoga, empowered by HealCode, Yogi is compatible with MINDBODY, the popular yoga online app for class online registration and payment. You are able to get class list, schedule, pricing and redirect your visitor to check out on MINDBODY website. Additionally, you have another option to create membership package and direct payment on site using Woo Commerce.
Yogi has proven to be very popular so far, with over 1000 downloads and a solid to very solid 4.55+ rating on ThemeForest.  The support seems fast and friendly, so I think it's still a good value.
As the name of the theme implies, Yogi focuses on its audience's philosophy of calm and a soothing enlightenment. Since the content of a web page can vary so greatly, this theme can also be tweaked to best serve the purpose of the site. Building precisely what you need is quick and intuitive. Yogi offers the trainer, class, event and testimonial blog posts styles as well as numerous copy and paste shortcodes and widgets.
One unique specialization that the Yogi WordPress fitness theme shares with only a few other designs is compatibility with the popular yoga app MINDBODY. Installation and inclusion on your website are simply a matter of clicking the button and dragging it into place, but the power and functionality bring your site will be much appreciated by visitors. With this app, people who come to your website can search and register for Internet-based classes. The Yogi WordPress theme also includes the premium plug-in Revolution Slider and the powerful WooCommerce option for making secure sales online.
So, let's take a look at Yogi in action from around the web.
Yoga Elixir.  They're from Australia and they've been busy stacking rocks.  There's nothing wrong with that though, I'm sure it's soothing.  (Until the rocks fall over and then you just get so mad!!)
Here's a massage therapist  in Denver, Manton Massage Clinic.
Okay, that seems like enough for today, please let me know if you use Yogi and maybe we'll throw your site up here to show as another example of what Yogi can do for your website.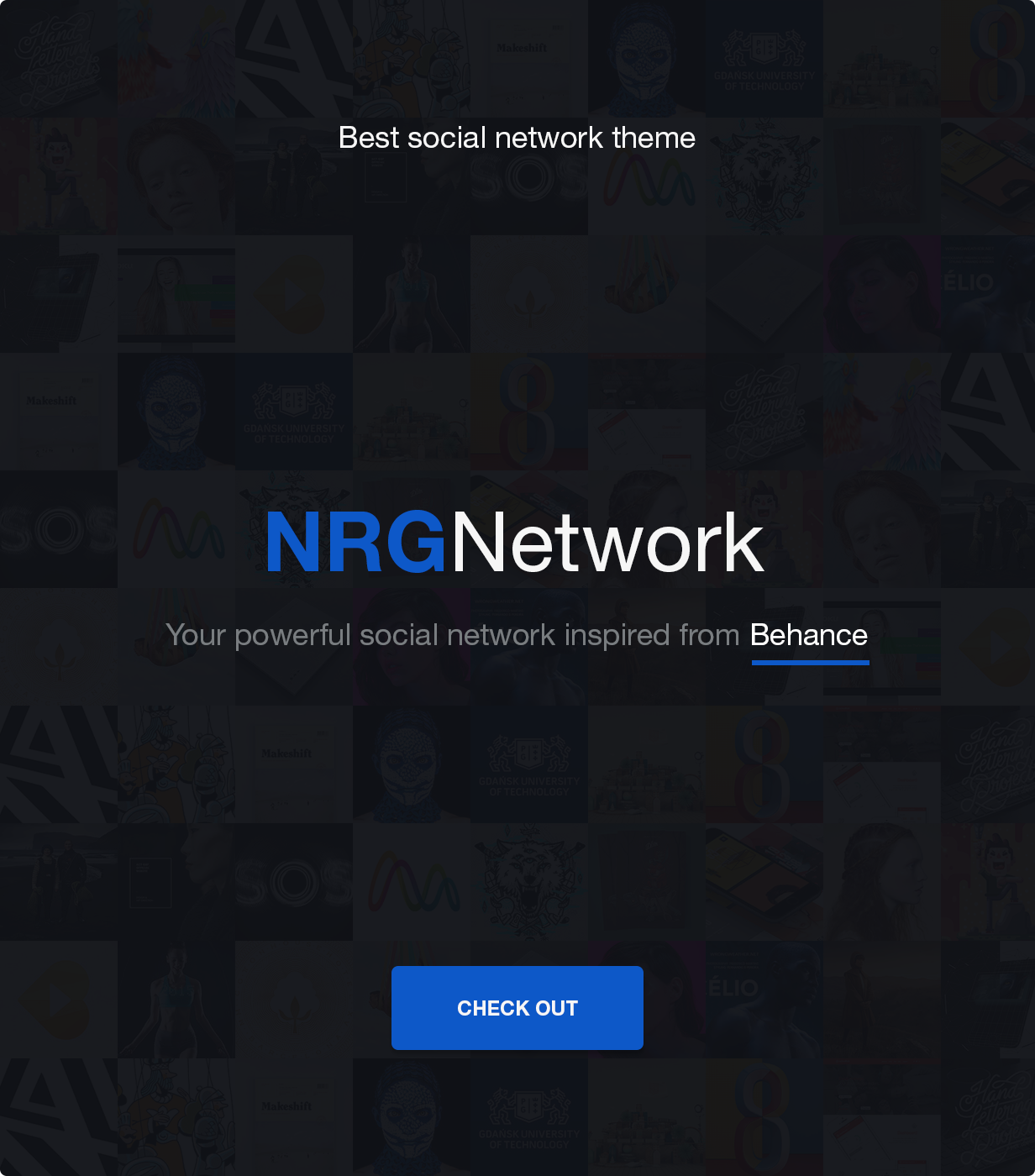 Social networking sites only work if they are user-friendly, attractively designed, and have plenty of positive traits that people want. When you choose the NRG Network theme in conjunction with the powerful WordPress plugins BuddyPress and bbPress, you can deliver on every promise. Site visitors can sign up easily with a new user name and password or by using their Facebook account. BuddyPress offers many specific addons so you can customize your website to be the perfect solution for either a diverse group of socializers or a unique niche group.
Packaged with NRG Network theme is Visual Composer, the ultimate drag and drop page builder plugin that usually comes with a premium cost. Revolution Slider is another premium option that allows you to create dynamic slideshows with attention-grabbing graphics or videos. If you do not wish to build site pages from scratch, NRG comes complete with a collection of pre-made templates to help you launch your new social network more quickly.
For additional bbPress and BuddyPress themes, try this collection.
Companies, freelancers, and other professional who want to create a social community or network for their industry or niche should consider the Bounce theme. It integrates smoothly with both bbPress and BuddyPress on any WordPress site. Every bit of the backend power is handled by these plugins, but the design elements and features come from Bounce. Customize the home page to suit your particular needs. Copy and paste shortcodes to add unique content blocks or capabilities. Choose from one of the seven attractive color schemes included with this theme.
For flexibility and professional style, the Bounce WordPress theme offers everything you need for bbPress and BuddyPress social platform creation. It offers truly flexible and completely responsive styling.  This unique design focuses on helping people make new friends and send messages, the notifications look good and sending out messages has never been easier.  If you want to take full advantage of BuddyPress, it's best to select a theme that is specifically designed to take advantage of all of the wonderful features that this free plugin has to offer.
---
Many BuddyPress-specific themes do not integrate well with WordPress Multisite, but Plexus was developed to do just that. Even if your goal is not a website network, the Plexus theme still provides everything you could want. Its unique design will push your site to the forefront of visitors' minds as they appreciate the clean, stylish, and user-friendly look and feel. Although it appeals straight out of the box, site owners can also do a huge number of customizations and edits to build a unique style. Any site built with the Plexus Buddypress theme offers retina-ready graphics and responsive layout options.
Other premium plugins packaged with the Plexus WP theme include the user-friendly Visual Composer drag and drop page builder and Layer Slider, which helps you create stunning slideshows on any page. A ton of eye-catching elements and content blocks can be arranged however you like to properly display your information and graphics. All of these features and the seamless integration with BuddyPress social networking and bbPress message board community addons make the Plexus theme a grand solution for anyone with an ambitious project to complete.
Well, Plexus has been removed from the ThemeForest marketplace, but more BuddyPress themes can be found here.
---