Writer, Creative Blog Theme for Writers, Novelists, Authors
What kind of writing are you into?  Blogging?  Freelance writing?  Are you a novelist or a journalist?  Then maybe you'd like to take a look at Writer, a simple, almost minimalist, WordPress blogging theme. I love this theme for nearly any sort of writer.
Super simple, clutter free, the Writer WordPress theme offers you 3 pre-made layouts.  The first one is the default blog theme, which is pictured above.  There's a second slick blogging theme, just below this text and down at the bottom, that's what the shopping theme looks like.
It doesn't matter what kind of writing you do, this theme looks marvelous.
A successful writing career is mostly about talent, let's face it.  But one other aspect is building a great looking brand that helps folks understand and appreciate your writing style and talents.
WordPress is the absolute best platform for blogging and that's why I recommend WordPress themes for writers and a great looking theme like Writer, will absolutely help you out.
Lightweight, SEO friendly, fully responsive with visually appealing layout and elegant typography, that's what writers need and that's what MyThemeShop's Writer theme provides.
Freelancers, novelists, poets and freelancers who want a simple, classy way to organize content, you owe it to yourself to consider this amazing theme.
So that's basically all there is to know about Writer, a fantastic, simple, minimal and beautiful blogging theme that I know you're going to love.
---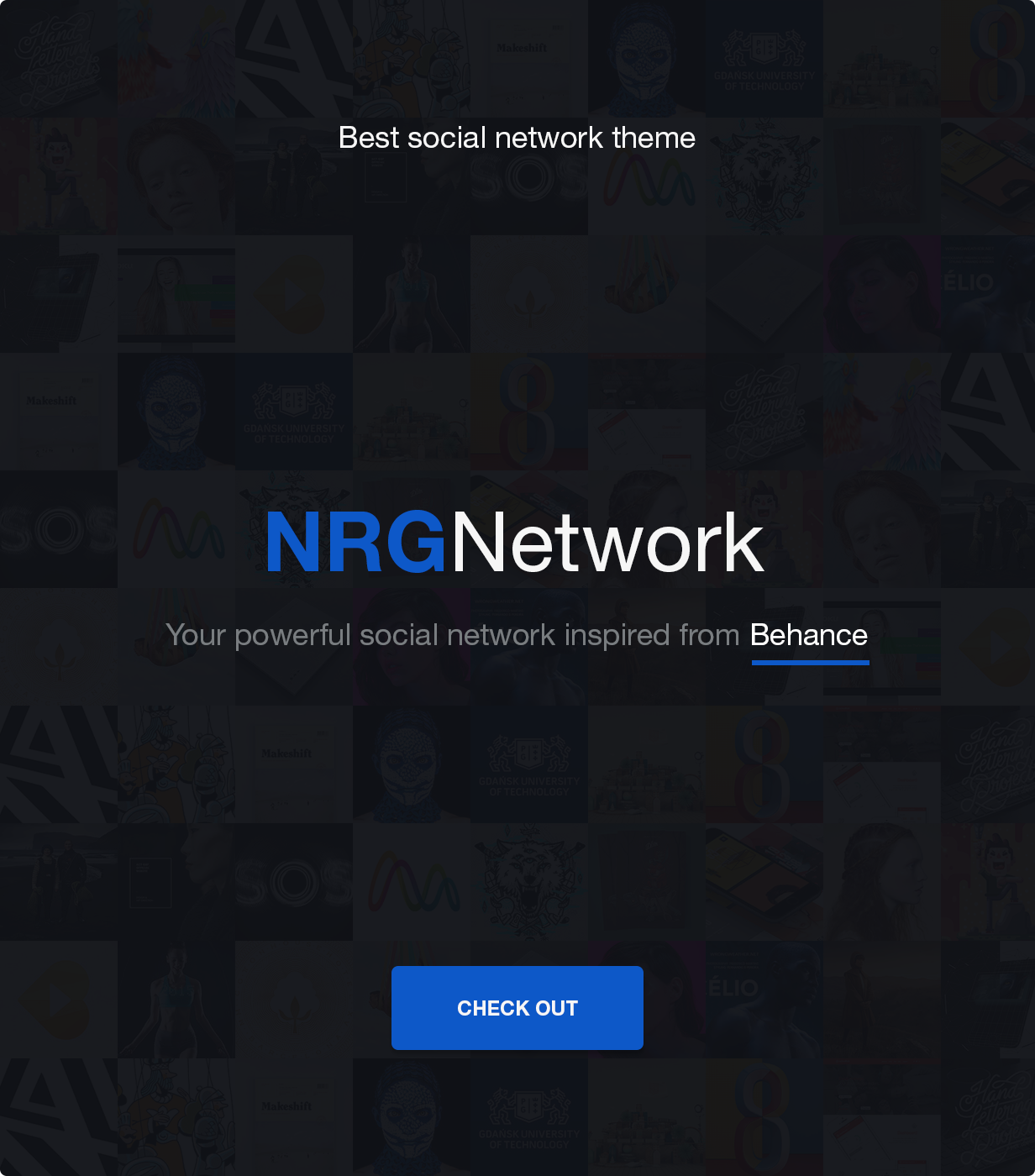 Social networking sites only work if they are user-friendly, attractively designed, and have plenty of positive traits that people want. When you choose the NRG Network theme in conjunction with the powerful WordPress plugins BuddyPress and bbPress, you can deliver on every promise. Site visitors can sign up easily with a new user name and password or by using their Facebook account. BuddyPress offers many specific addons so you can customize your website to be the perfect solution for either a diverse group of socializers or a unique niche group.
Packaged with NRG Network theme is Visual Composer, the ultimate drag and drop page builder plugin that usually comes with a premium cost. Revolution Slider is another premium option that allows you to create dynamic slideshows with attention-grabbing graphics or videos. If you do not wish to build site pages from scratch, NRG comes complete with a collection of pre-made templates to help you launch your new social network more quickly.
For additional bbPress and BuddyPress themes, try this collection.
Companies, freelancers, and other professional who want to create a social community or network for their industry or niche should consider the Bounce theme. It integrates smoothly with both bbPress and BuddyPress on any WordPress site. Every bit of the backend power is handled by these plugins, but the design elements and features come from Bounce. Customize the home page to suit your particular needs. Copy and paste shortcodes to add unique content blocks or capabilities. Choose from one of the seven attractive color schemes included with this theme.
For flexibility and professional style, the Bounce WordPress theme offers everything you need for bbPress and BuddyPress social platform creation. It offers truly flexible and completely responsive styling.  This unique design focuses on helping people make new friends and send messages, the notifications look good and sending out messages has never been easier.  If you want to take full advantage of BuddyPress, it's best to select a theme that is specifically designed to take advantage of all of the wonderful features that this free plugin has to offer.
---
Many BuddyPress-specific themes do not integrate well with WordPress Multisite, but Plexus was developed to do just that. Even if your goal is not a website network, the Plexus theme still provides everything you could want. Its unique design will push your site to the forefront of visitors' minds as they appreciate the clean, stylish, and user-friendly look and feel. Although it appeals straight out of the box, site owners can also do a huge number of customizations and edits to build a unique style. Any site built with the Plexus Buddypress theme offers retina-ready graphics and responsive layout options.
Other premium plugins packaged with the Plexus WP theme include the user-friendly Visual Composer drag and drop page builder and Layer Slider, which helps you create stunning slideshows on any page. A ton of eye-catching elements and content blocks can be arranged however you like to properly display your information and graphics. All of these features and the seamless integration with BuddyPress social networking and bbPress message board community addons make the Plexus theme a grand solution for anyone with an ambitious project to complete.
Well, Plexus has been removed from the ThemeForest marketplace, but more BuddyPress themes can be found here.
---