The Agency, Creative Advertising Agency and Business Theme
The developers at WPLook have come up with a highly sophisticated and completely responsive WordPress portfolio theme called The Agency. Its amazing customization options come down to the power of its up to date and pristine HTML and CSS code that was built on the SASS framework. This offers more website creation capabilities than any other language currently in use in the development world. It comes complete with not only the HTML files but also complete XML and PSD ones as well. These can help people with some knowledge of website creation speed up the process if they want to dive into the guts of the site and make changes. Luckily for those people without that kind of knowledge, the The Agency WordPress theme does not require any. This portfolio-style template allows you to easily change the layout options and other aspects such as color and font to achieve the look that best represents your company or personal brand.
From the easy to use theme options panel, you can make changes to the header styling, select a color, texture or picture for the background of every page and upload your company logo. The built in slider stretches your graphics from edge to edge no matter what resolution the website is displayed at. More customization choices are handled by The Agency's vast selection of widgets that can add such elements as extra menus for easier navigation, photos with captions and text or ad blocks. No matter what browser your audience uses, any website created with this powerful and creative WP theme will load quickly and display as it was intended.
The Agency
The theme is specifically designed for Architects & Design Agencies that want to publish projects, updates and news in an awesome way. It has all the features a modern architecture WordPress website needs: modern and beautiful design, stunning portfolio, blog page, Unlimited Color Schemes, team showcase that allows you to easily create and display your staff and it is retina-ready so the theme will look fantastic on High Resolution displays. You can make a difference today, try the Agency theme!
Projects
A well designed portfolio is an incredibly important, beautiful and successful way to showcase your projects in a very modern style. With The Agency WordPress theme you can display your hottest new projects and work in a professional and clean way and impress your visitors from the first look. Its visual accent such as hero images will make your website more interesting to interact with.
Blog
The blog template from the Agency WordPress theme will make your website look interesting and eye-catching. Giving your customers a page full of interesting news related to your work can help retain their attention after they have come to your website. Use the blog to gain trust and credibility of your readers.
Beautiful Design
The bold, dynamic, minimalist Agency theme has an eye-catching and totally stunning design and it's perfect for showcasing your work. It really doesn't matter what kind of creative site either, from visual design, interior decorations, video portfolios and much more.  Just pick the right images or videos and make you look more professional so your architecture website appears more credible and trustworthy.
Staff
Present and promote your team members. Simply display all staff members, insert a great picture, add their positions (for example: project manager, art director, etc.) and include contact details such as phone numbers, email addresses, blog URLs and social media links.
Advanced Theme Options
The theme has terrific advanced theme options that offer lots of possibilities to set your website up the way you like it. Choose from page layouts that include architecture features (Projects, Blog, etc.) and build your own website.
Okay, so, what do you think about Studio by WP Look?  If you decide to give this theme a shot, we'd love to see what your website looks like.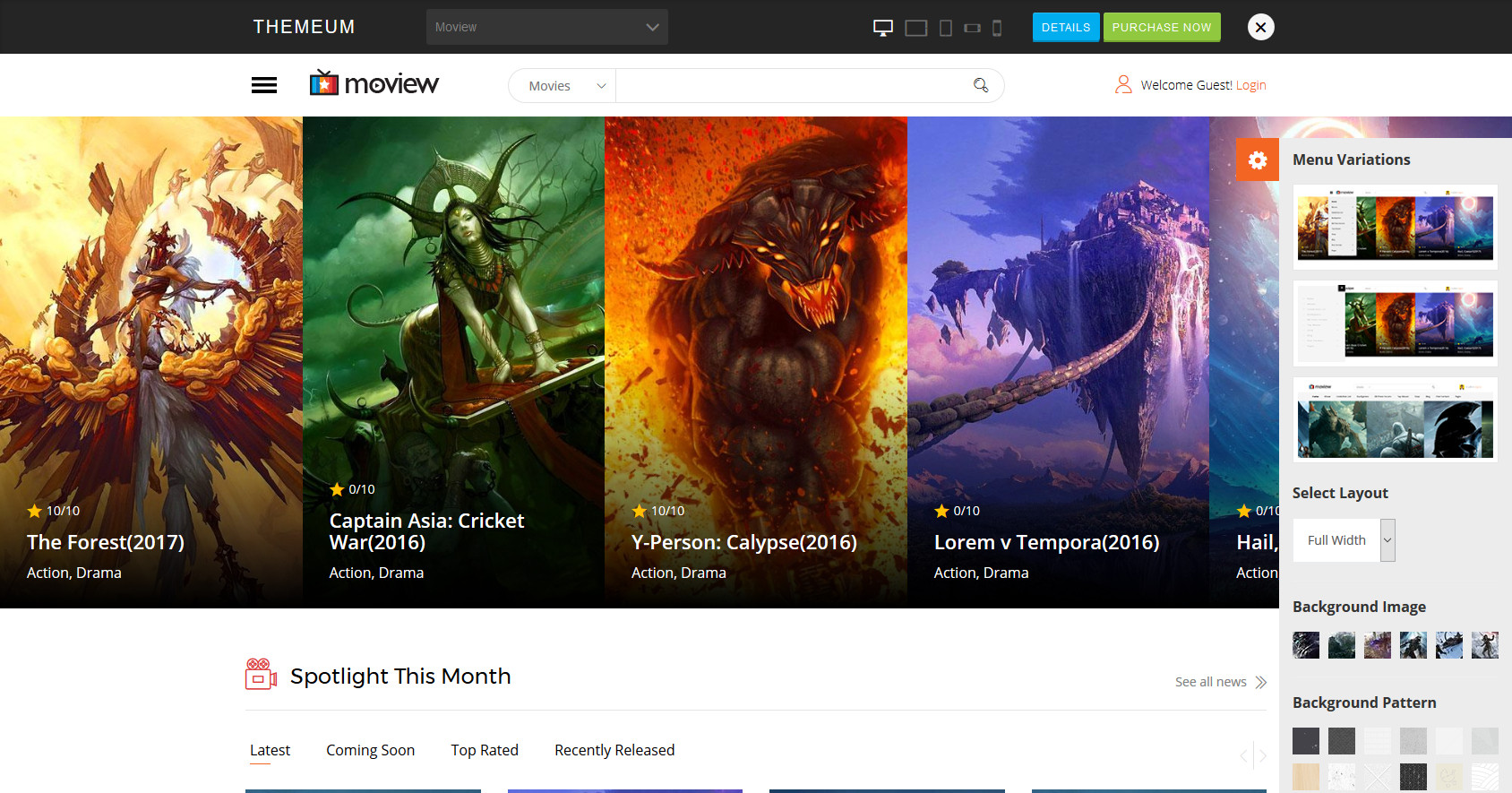 A new, attractive and easy to use movie theme for WordPress, this is called MovieW, by Themeum.
Moview Theme for WordPress 4.5+. Have you ever wanted to create a website similar to IMDb, Rolling Stone, CinemaBlend, TMDB, Rotten Tomatoes or NDTV Movies. Using Moview theme with suggested extensions allows you build movie database with reviews for new and recent movies in theaters, DVD and Blu-ray releases, and film classics. Your site can be a place where everyone goes to discover new movies, video games, television shows and music albums.
MovieW is responsive, it's BuddyPress ready, it's lovely and talented, it's award winning, it's walking the red carpet in style.  Custom backgrounds, Google fonts, boxed or full width layouts, whatever you want, MovieW could help you achieve it.
---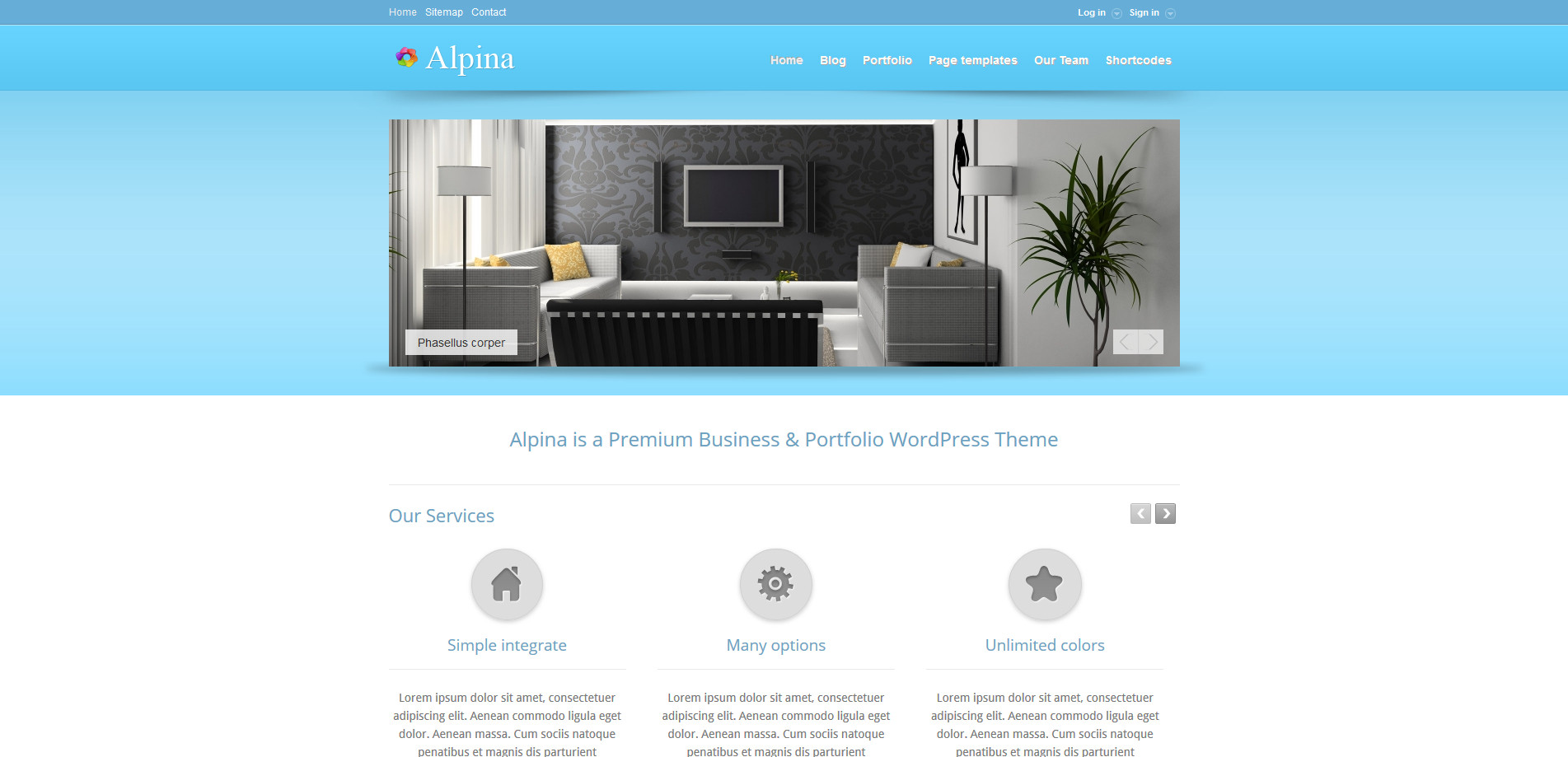 Simple and sort of dated looking, this theme is called Alpina.  I've removed it from all collections because I really don't recommend it anymore, but I'm leaving this review here so I don't get dinged by Google.  Looking for an actually nice looking corporate style theme?  Check out this collection.
The main advantage of this theme is fully customizable theme colors, from theme options panel!  Also, the content of the main page is a custom, and is formed using large amount of theme shortcodes (examples of the main pages in the documentation) that allows you to adapt the theme for yourself and make it completely unique!  In the theme a lot of settings, which you can easily customize the theme, as you need, also documentation and support attached!
Welp, we'll be back again soon for more good stuff.  Until then, so long.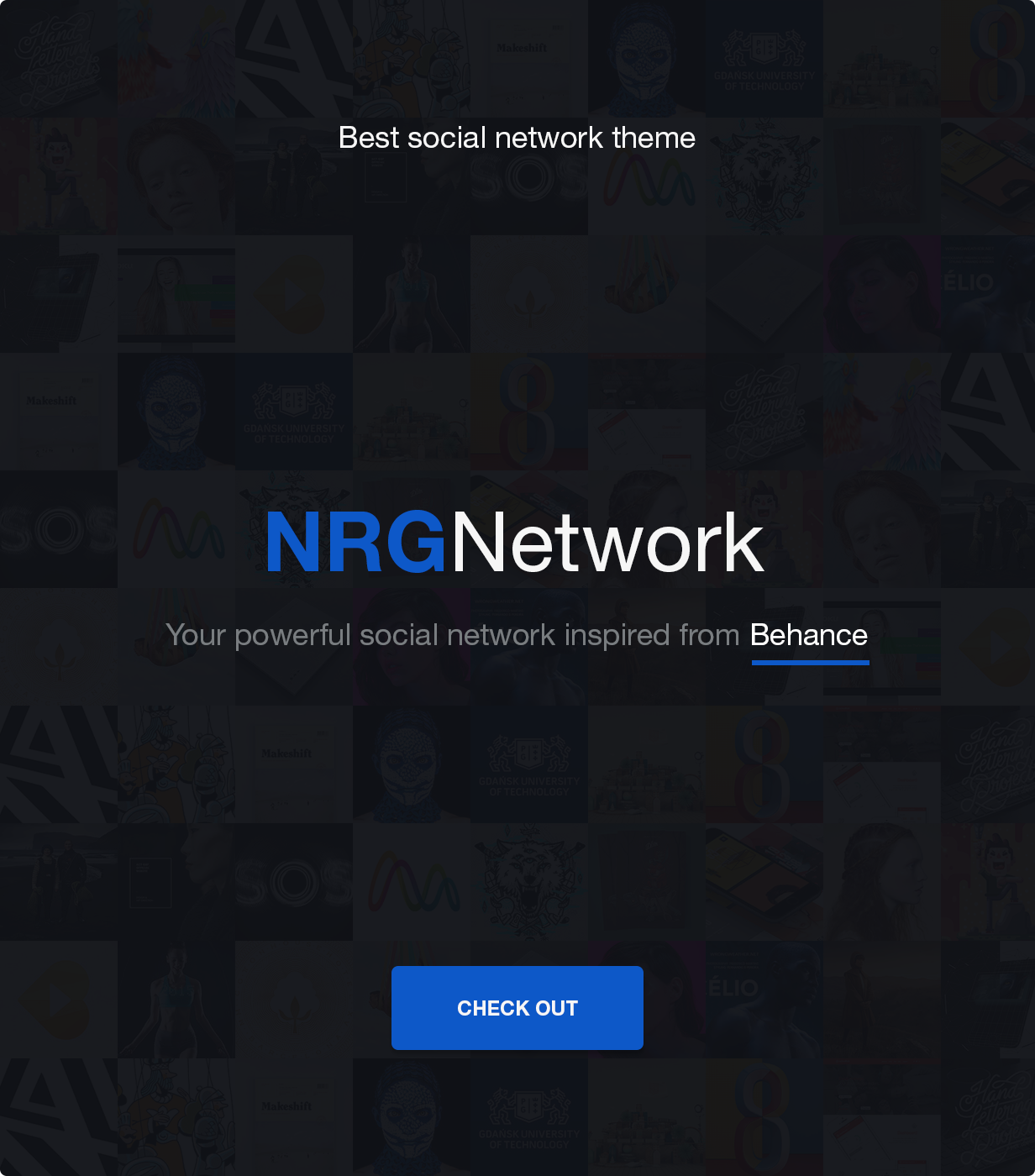 Social networking sites only work if they are user-friendly, attractively designed, and have plenty of positive traits that people want. When you choose the NRG Network theme in conjunction with the powerful WordPress plugins BuddyPress and bbPress, you can deliver on every promise. Site visitors can sign up easily with a new user name and password or by using their Facebook account. BuddyPress offers many specific addons so you can customize your website to be the perfect solution for either a diverse group of socializers or a unique niche group.
Packaged with NRG Network theme is Visual Composer, the ultimate drag and drop page builder plugin that usually comes with a premium cost. Revolution Slider is another premium option that allows you to create dynamic slideshows with attention-grabbing graphics or videos. If you do not wish to build site pages from scratch, NRG comes complete with a collection of pre-made templates to help you launch your new social network more quickly.
For additional bbPress and BuddyPress themes, try this collection.