FUTR, Futuristic, Minimalist Blog and Portfolio Theme
Not sure how to pronounce this, 'futter'?  Oh yeah, probably 'future'.  That's kind of dumb.  Oh well, if you're searching for a theme with exceptional, high quality, clear CSS and HTML, a huge selection of versatile, effective customization alternatives, a fresh layout arrangement which is simple to operate, a surprisingly simple, unobtrusive design and detailed documentation and superb tech support, you could be looking for FUTR.  This simple blog and portfolio has something to offer everyone and we think you'll love it.  Also, works great with WooCommerce.  Perfect!
The developer of FUTR is ThemePioneer and this is what they said about their theme with a near perfect 4.75 rating on ThemeForest.
FUTR is a responsive portfolio WordPress theme focused on showing your projects in a clean and minimalistic way, this way you make sure your visitors get to see what's most important about a portfolio, your work. Integrated with LayersWP, a really easy to use front-end page builder, to easily build unique lay-outs. No coding knowledge required.
FUTR aims to let you showcase your projects beautifully, with Layers Pro and an intuitive design and interface, you can see your website's changes with the LayersWP page builder.  It's so much better than Visual Composer, I'd recommend it in a heartbeat over VC.
FUTR is WooCommerce compatible, for setting up shop and selling products on the same day.  Within minutes even!  There are powerful theme options, including the customizable pre-loader and six different loading styles.  With great theme comes great support and that's what you get here.  Don't know much about WordPress, there are tons of video tutorials to help get you started and if you run into troubles, ThemePioneer is there to help you caulk your wagons and float across the river of despair.  Don't sink and lose any wagon tongues!
Let's see, there are five different header styles, FUTR is WPML and multi language ready, making for simple translations into any language.  Font Awesome is included for crisp, clear, flat and Retina ready icons.  It's the industry standard.  Not to be outdone, Google fonts are here to supply amazing typography for your site.
So, let's have a look at a few of the best FUTR looks I've found on the internet.  Here's a place called Absolute Outdoors, they sell astroturf for your yard, basically.  I mean, they sell other stuff too, artificial green walls, cool outdoor tables, decking, they'll sell you a trellis and a pergola too.  Basically, all kinds of outside stuff.  Just add BBQ.
Oh my, they even do putting greens.  I may have to give them a call.  Okay, well, they're based in Singapore and I'm not.
I'm not calling them.  On with the show.
Here's a site called Urbanhigh Seocho.  The site has gone dark, so I won't link to it.  I'm sure they were good at what they did, whatever it was.
So, that's enough for today.  As always, please leave us a comment if you like the FUTR theme and if this is the theme you use on your website, we'll be happy to link out to you, just drop us a note.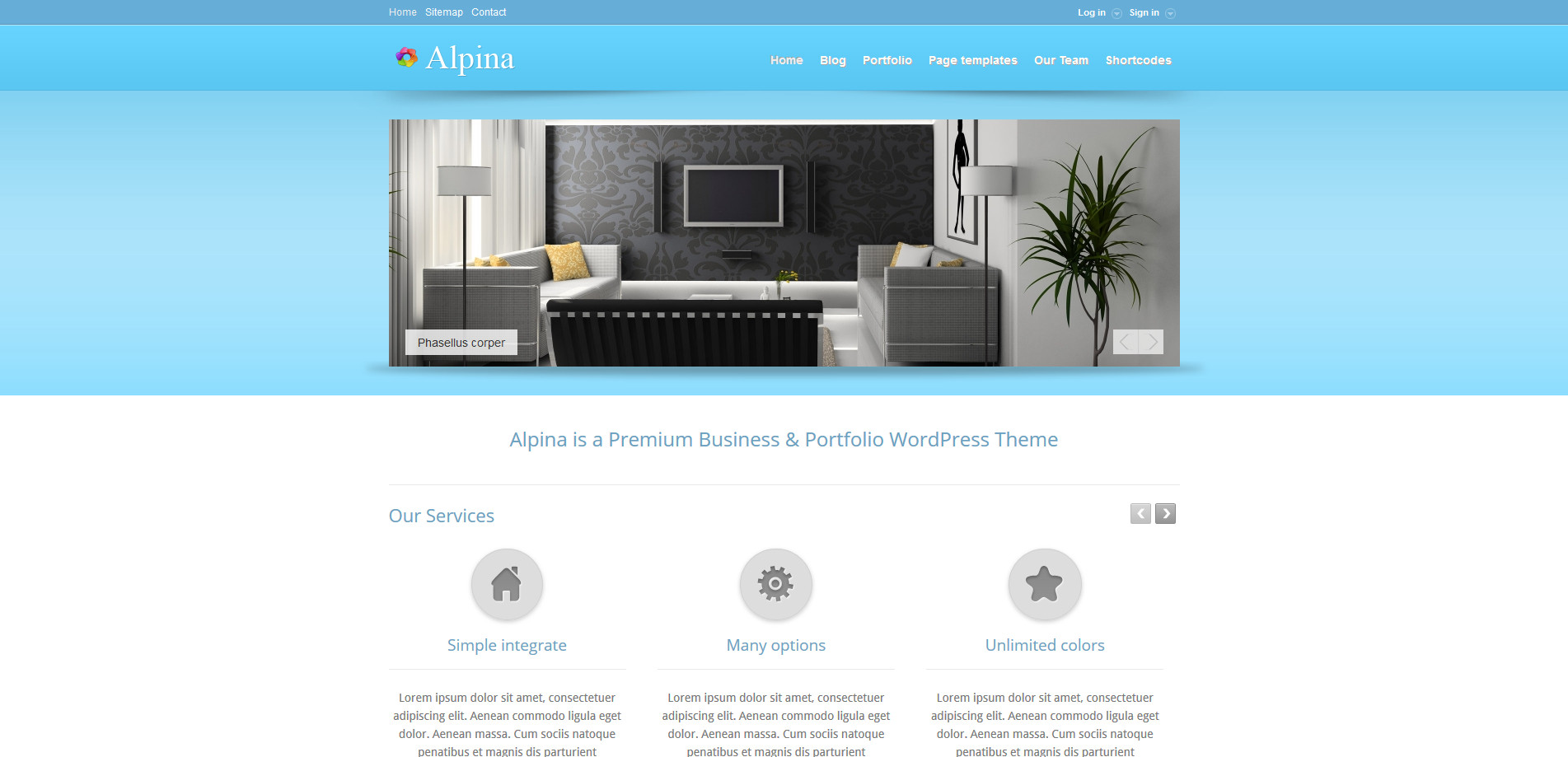 Simple and sort of dated looking, this theme is called Alpina.  I've removed it from all collections because I really don't recommend it anymore, but I'm leaving this review here so I don't get dinged by Google.  Looking for an actually nice looking corporate style theme?  Check out this collection.
The main advantage of this theme is fully customizable theme colors, from theme options panel!  Also, the content of the main page is a custom, and is formed using large amount of theme shortcodes (examples of the main pages in the documentation) that allows you to adapt the theme for yourself and make it completely unique!  In the theme a lot of settings, which you can easily customize the theme, as you need, also documentation and support attached!
Welp, we'll be back again soon for more good stuff.  Until then, so long.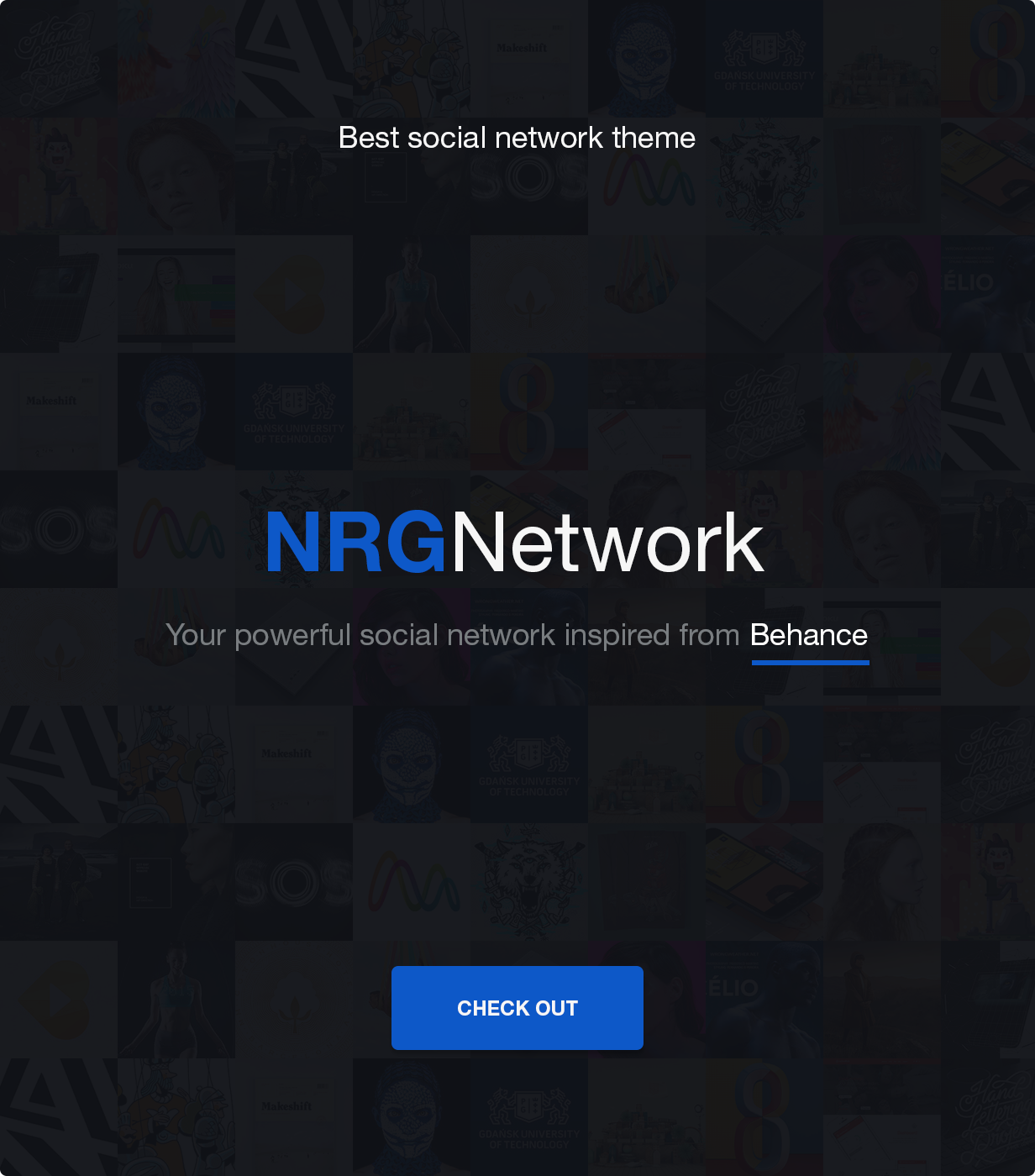 Social networking sites only work if they are user-friendly, attractively designed, and have plenty of positive traits that people want. When you choose the NRG Network theme in conjunction with the powerful WordPress plugins BuddyPress and bbPress, you can deliver on every promise. Site visitors can sign up easily with a new user name and password or by using their Facebook account. BuddyPress offers many specific addons so you can customize your website to be the perfect solution for either a diverse group of socializers or a unique niche group.
Packaged with NRG Network theme is Visual Composer, the ultimate drag and drop page builder plugin that usually comes with a premium cost. Revolution Slider is another premium option that allows you to create dynamic slideshows with attention-grabbing graphics or videos. If you do not wish to build site pages from scratch, NRG comes complete with a collection of pre-made templates to help you launch your new social network more quickly.
For additional bbPress and BuddyPress themes, try this collection.
Companies, freelancers, and other professional who want to create a social community or network for their industry or niche should consider the Bounce theme. It integrates smoothly with both bbPress and BuddyPress on any WordPress site. Every bit of the backend power is handled by these plugins, but the design elements and features come from Bounce. Customize the home page to suit your particular needs. Copy and paste shortcodes to add unique content blocks or capabilities. Choose from one of the seven attractive color schemes included with this theme.
For flexibility and professional style, the Bounce WordPress theme offers everything you need for bbPress and BuddyPress social platform creation. It offers truly flexible and completely responsive styling.  This unique design focuses on helping people make new friends and send messages, the notifications look good and sending out messages has never been easier.  If you want to take full advantage of BuddyPress, it's best to select a theme that is specifically designed to take advantage of all of the wonderful features that this free plugin has to offer.
---