15zine, WordPress Clean and Modern Magazine with Reviews
15Zine Newspaper WordPress Theme
It is no secret that people love reading and knowing what goes on in the world around them. And with the emergence of digital technology, everything has changed. Whether you want to know what your favorite celebrities are up to or you want information on the latest technology, you can find everything in online newspapers and magazines. However, if your interest is to make money from advertisements and create online fellowships, then you need 15Zine Newspaper WordPress Theme. This theme was created with the latest trends in mind and with an aim to please.
All in one homepage
You need all the design and layout options you can get if you are going to choose the right style for your site. This is exactly what 15Zine theme offers – the ability to craft the perfect homepage. It offers 9 vibrant blog layout options, thus ensuring that your homepage is always unique. It also comes with a homebrewed page builder, a drag and drop builder that eliminates the need for shortcodes. With 4 different sliders, 4 unique grid modules and a hybrid slider to display your content, this theme truly helps impress your visitors.
Review options
A powerful review system is necessary if you intend to create a movie/TV flick website or state of the art technology blog. This is always considered an attractive feature as it allows users to interact across a common medium. 15Zine theme comes with multiple styles review system including stars based, points and percentage based review system. The system is quite intricate and designed with subtitle, final score, pros and cons sections among others to ensure that readers understand each and every detail of what's being reviewed.
Check out these magazine themes for reviews.
Post features
The 15Zine theme allows users to create a slider gallery within a post, choose a special font for any given post, as well as mention the author and coauthor of a post. These special post features are ideal since as a magazine or newspaper website, it's highly likely that much of the content including pictures and videos as well as information will come from other third parties.
Design features
This theme looks quite beautiful on most screens available today. In addition, it is highly responsive. The Search as well as Megamenu are powered by AJAX, and an integrated Page builder makes it easy for users to create pages of unique styles. In addition, the featured image system ensures that people view the trending posts first and more often.
So, there it is, 15zine, a wonderful and full featured magazine theme that could be ideal for a lot of magazines.
If  15zine isn't the perfect magazine template for you, these other journal and blog themes might be something you'd be interested in?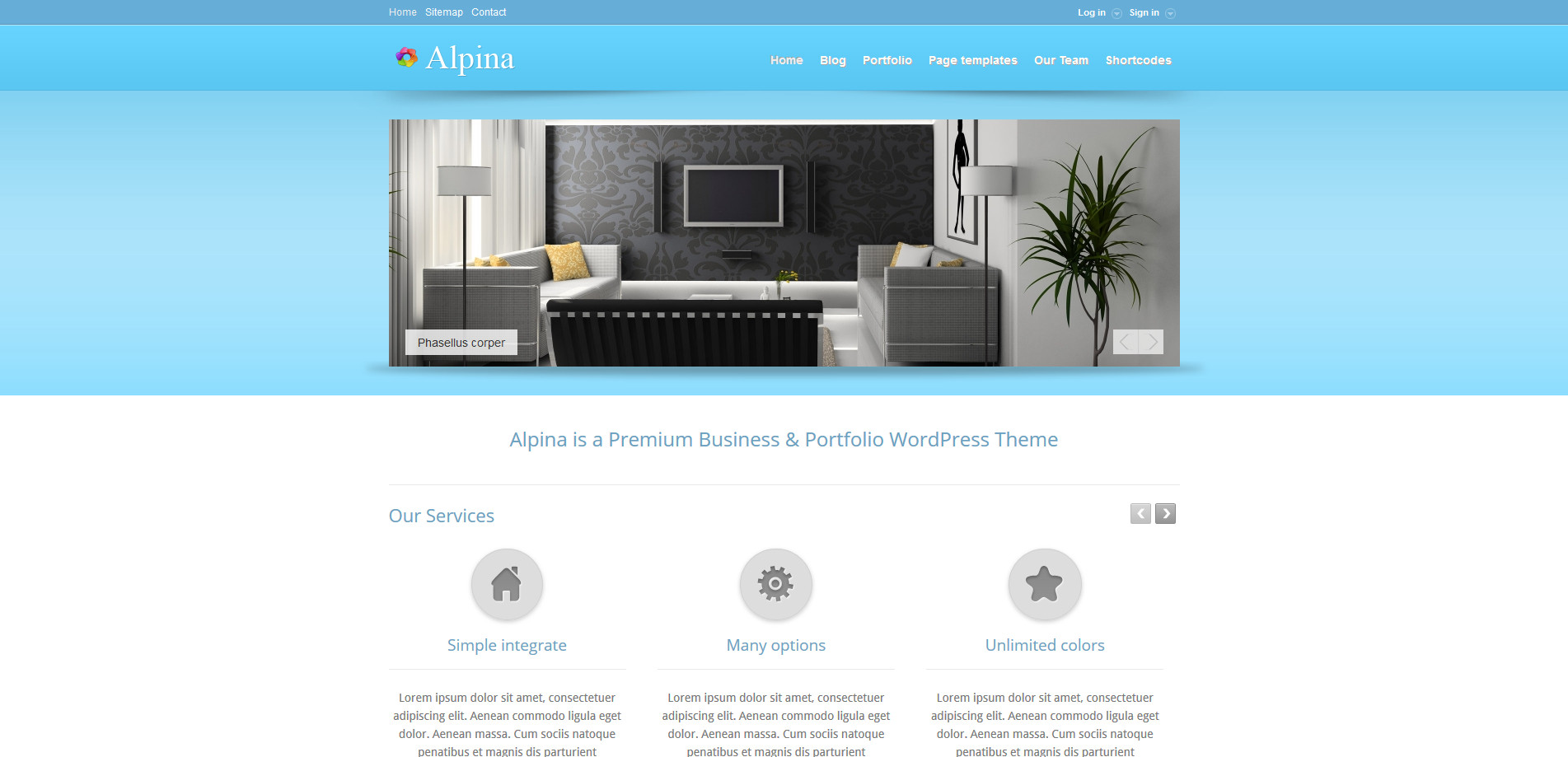 Simple and sort of dated looking, this theme is called Alpina.  I've removed it from all collections because I really don't recommend it anymore, but I'm leaving this review here so I don't get dinged by Google.  Looking for an actually nice looking corporate style theme?  Check out this collection.
The main advantage of this theme is fully customizable theme colors, from theme options panel!  Also, the content of the main page is a custom, and is formed using large amount of theme shortcodes (examples of the main pages in the documentation) that allows you to adapt the theme for yourself and make it completely unique!  In the theme a lot of settings, which you can easily customize the theme, as you need, also documentation and support attached!
Welp, we'll be back again soon for more good stuff.  Until then, so long.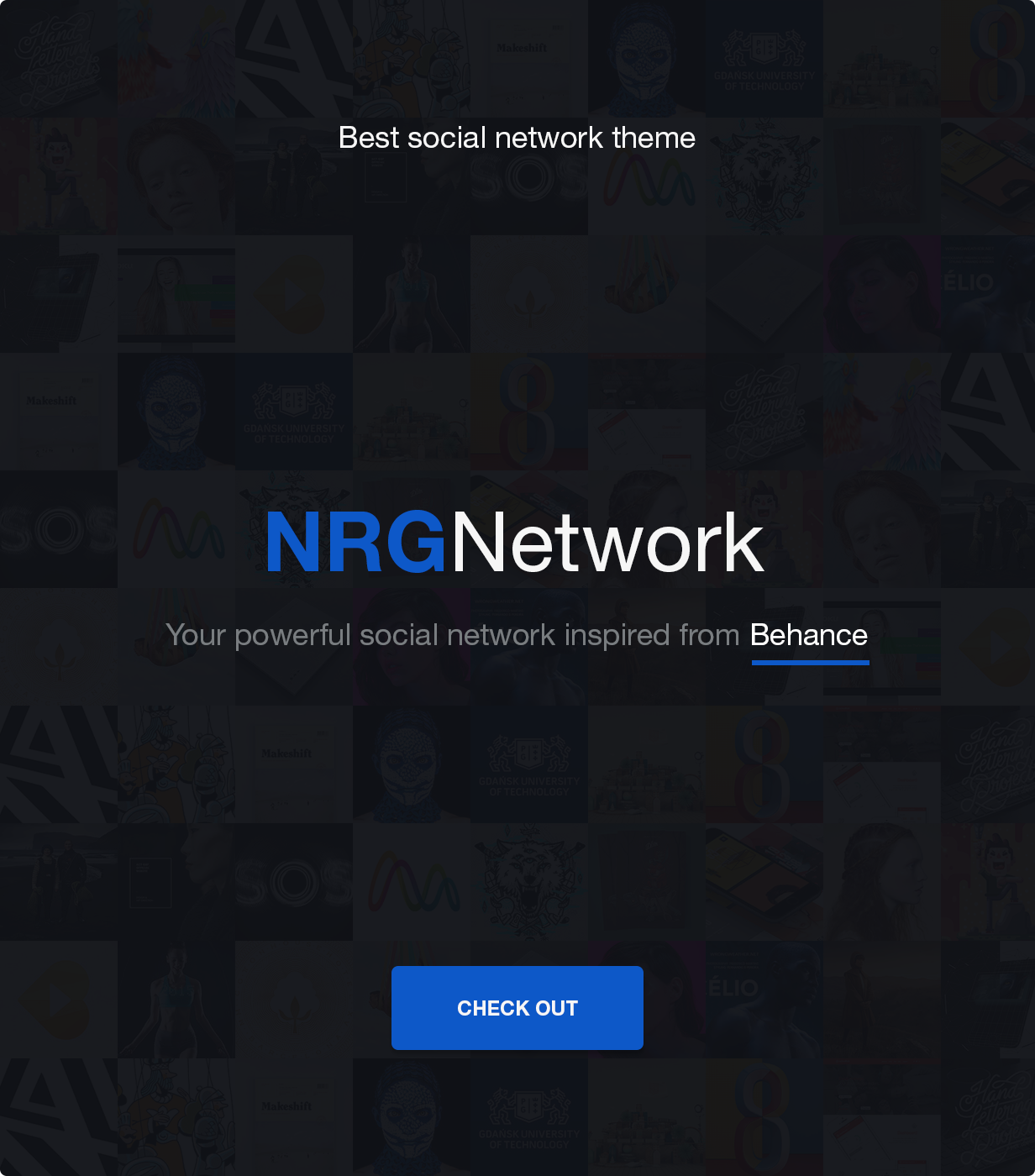 Social networking sites only work if they are user-friendly, attractively designed, and have plenty of positive traits that people want. When you choose the NRG Network theme in conjunction with the powerful WordPress plugins BuddyPress and bbPress, you can deliver on every promise. Site visitors can sign up easily with a new user name and password or by using their Facebook account. BuddyPress offers many specific addons so you can customize your website to be the perfect solution for either a diverse group of socializers or a unique niche group.
Packaged with NRG Network theme is Visual Composer, the ultimate drag and drop page builder plugin that usually comes with a premium cost. Revolution Slider is another premium option that allows you to create dynamic slideshows with attention-grabbing graphics or videos. If you do not wish to build site pages from scratch, NRG comes complete with a collection of pre-made templates to help you launch your new social network more quickly.
For additional bbPress and BuddyPress themes, try this collection.
Companies, freelancers, and other professional who want to create a social community or network for their industry or niche should consider the Bounce theme. It integrates smoothly with both bbPress and BuddyPress on any WordPress site. Every bit of the backend power is handled by these plugins, but the design elements and features come from Bounce. Customize the home page to suit your particular needs. Copy and paste shortcodes to add unique content blocks or capabilities. Choose from one of the seven attractive color schemes included with this theme.
For flexibility and professional style, the Bounce WordPress theme offers everything you need for bbPress and BuddyPress social platform creation. It offers truly flexible and completely responsive styling.  This unique design focuses on helping people make new friends and send messages, the notifications look good and sending out messages has never been easier.  If you want to take full advantage of BuddyPress, it's best to select a theme that is specifically designed to take advantage of all of the wonderful features that this free plugin has to offer.
---